SHHH & SHUT UP


Dans ce workshop au sein de l'Haute Ecole d'Art et de Design (HEAD) de Genève, Suisse, je devais travailler sur le « design de l'interdit » avec les artistes Helen Evans et Heiko Hansen (HEHE).

Au départ l'inspiration m'est venue des pancartes qui nous interdisent de faire du bruit, qui selon moi ne sont pas assez efficaces et informatives. Imaginez que vous êtes une personne ayant une déficience auditive qui regarde une pancarte «SILENCE» dans la bibliothèque. Ma question est : comment être silencieux alors que vous n'entendez pas les bruits que vous faîtes ?

Pour résoudre ce problème, j'ai conçu ce panneau LED (ci-dessous) avec un jeu de mots : «SHHH» pour les sons moyens (par exemple: chuchotements, toussotements, bruit sec d'un livre qui tombe) et «SHUT UP» pour les bruits trop forts. L'avertissement se fait par des clignotements répétés et ce concept fait référence à la boite lumineuse «ON AIR» située à l'entrée des studios de télévision ou de radio.
In this workshop at the University of Art and Design (HEAD) in Geneva, Switzerland, I had to work on the "design of the forbidden" with the artists Helen Evans and Heiko Hansen (HEHE).


My inspiration came from the signs that forbid us to make noise, which in my opinion are not effective and informative enough. Imagine that you are a hard-of-hearing person who sees a "SILENCE" sign in the library. My question is, how to be silent when you do not hear the sounds you make?



To solve this problem, I designed this LED panel (below) with a word game: "SHHH" for medium sounds (for example: whispers, coughs, the dull thud of a fallen book) and "SHUT UP" for louder noises. The warning sign is a repeated flash. This concept refers to the famous light box "ON AIR" located at the entrance of television or radio studios.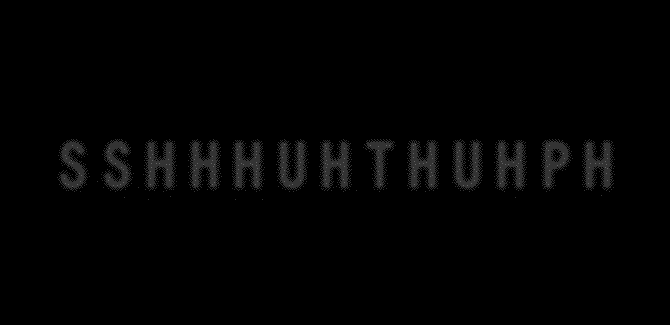 ---
Stanislas Bernatt / Art & Design ® - All Rights Reserved