Fêtes des Lumières


Pour la Fête des Lumières de Lyon, l'agence WECOMEINPEACE m'a demandé de réaliser des visuels 3D et une animation pour leur dossier de candidature. Le bâtiment sélectionné est la gare de Saint-Paul situé dans le 5ème arrondissement de Lyon.

Suite à un brainstorming, notre concept s'est centré sur la création d'une locomotive géante en 3D qui arrivera en face du public. Ceci est un clin d'œil à la célèbre arrivée du train à La Ciotat réalisée par les Frères Lumières dans leur film « L'Arrivée d'un train en gare de La Ciotat", qui a fait fuir les gens de la salle de cinéma lors de sa projection.

Ce projet a été réalisé avec les logiciels Adobe After Effects, Illustrator, Photoshop et Blender 3D.

Voici quelques visuels et une animation GIF.
For the Fête des Lumières in Lyon, the design studio WECOMEINPEACE contacted me to make 3D visuals and an animation for their candidature dossier. The selected building is the Saint-Paul station located in the historic district of Lyon.

After a brainstorming session, our concept centred on a giant 3D locomotive that would arrive head on in front of the audience. This is a reference to the film "L'Arrivée d'un train en gare de La Ciotat" directed by the Lumière brothers in 1895. During its screening, the visual effect of the train arriving at La Ciotat station caused the audience to rush out of the cinema in panic.

This project was realized with the software Adobe After Effects, Illustrator, Photoshop and Blender 3D.

Below, some visuals and a GIF animation of the project.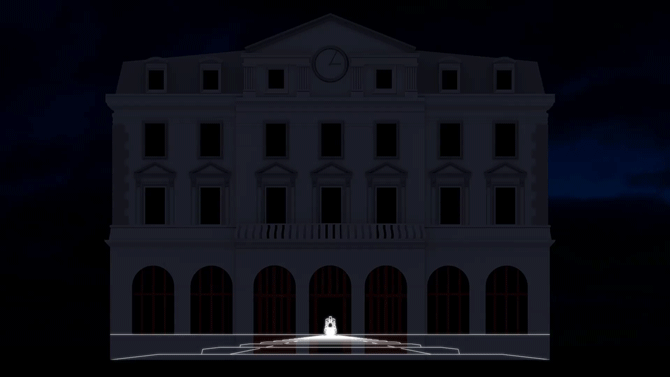 ---
Stanislas Bernatt / Art & Design ® - All Rights Reserved